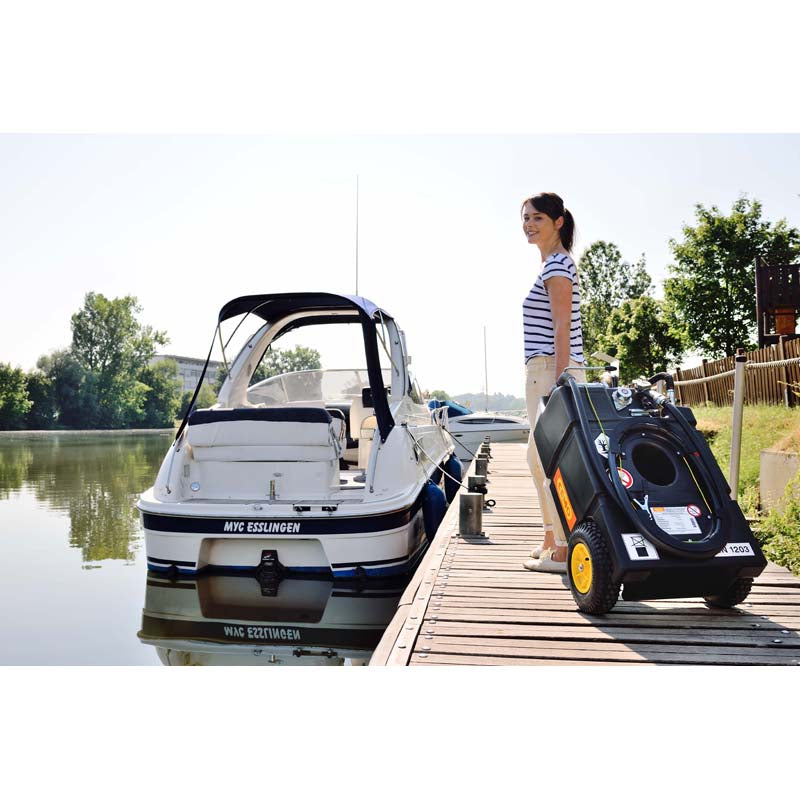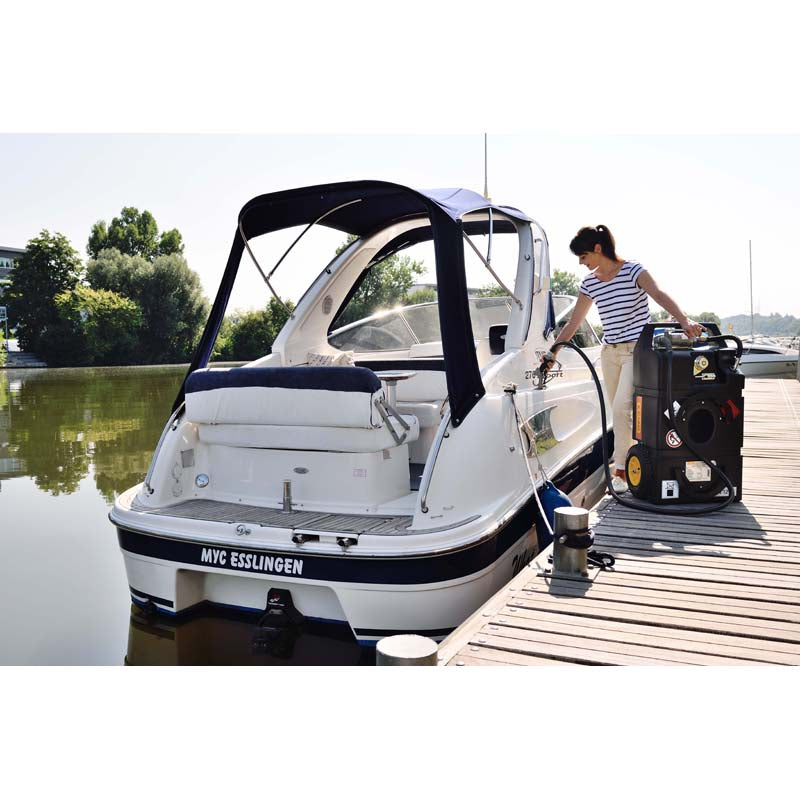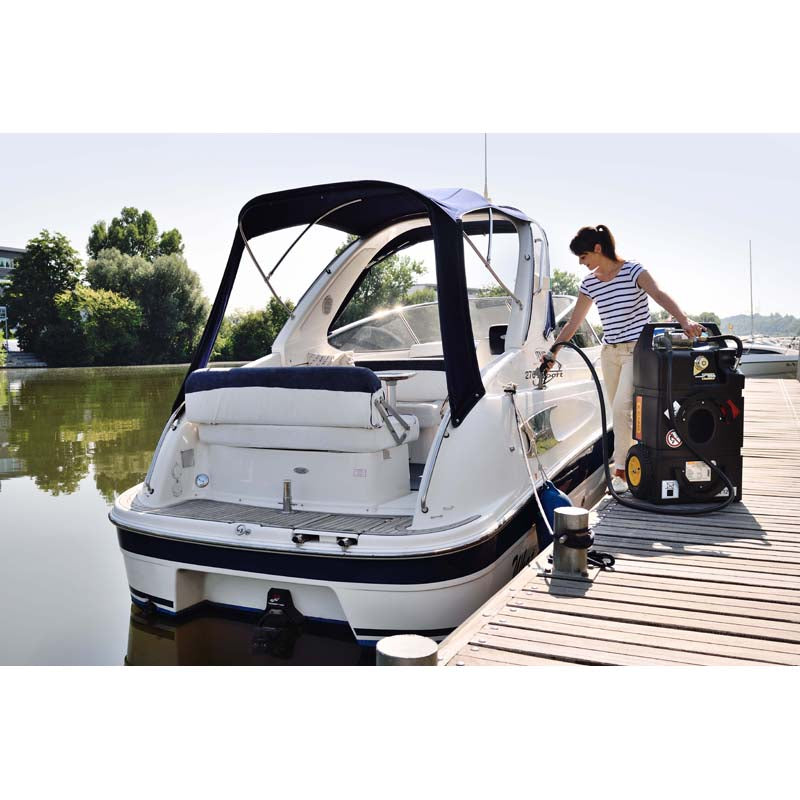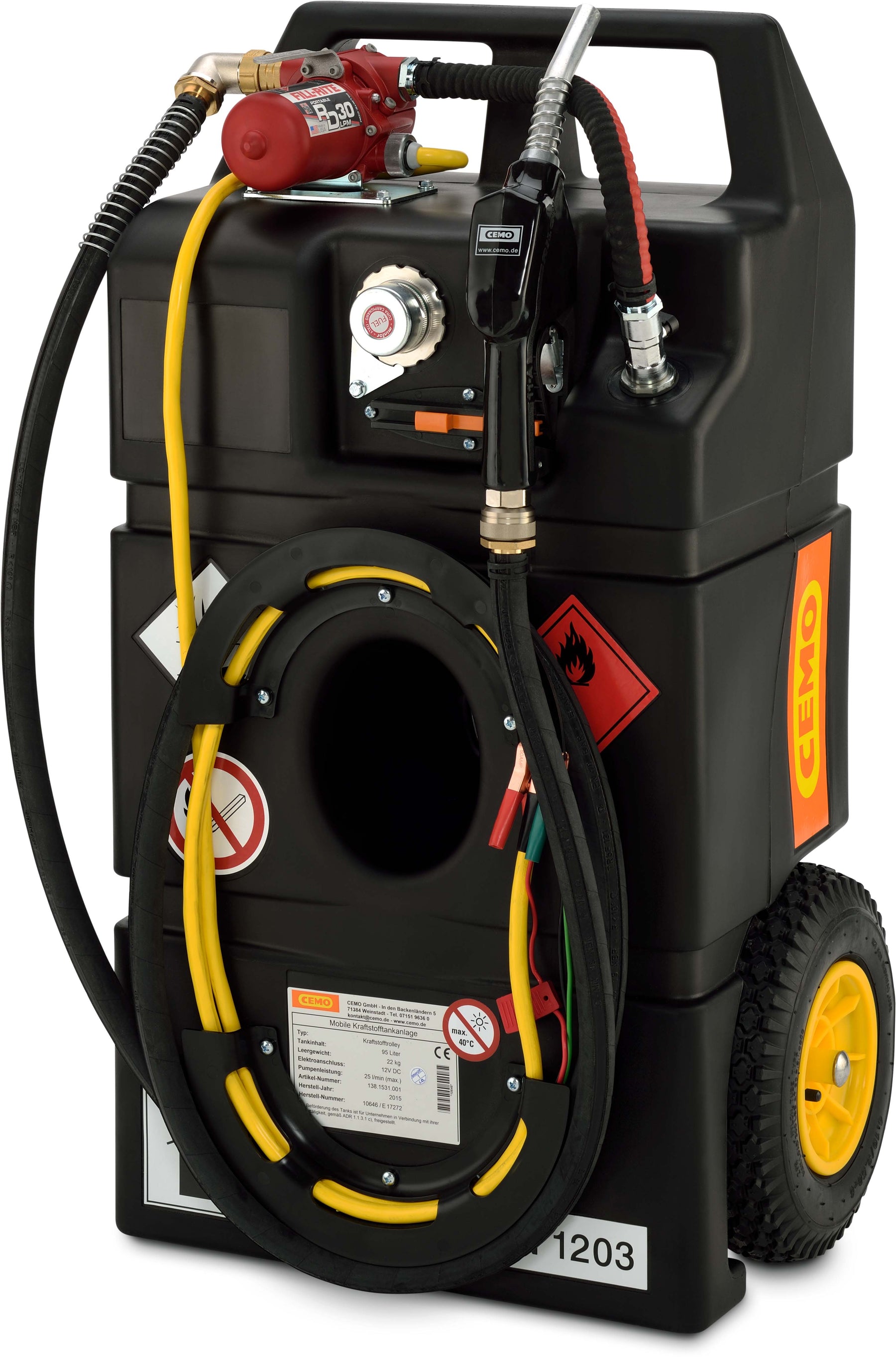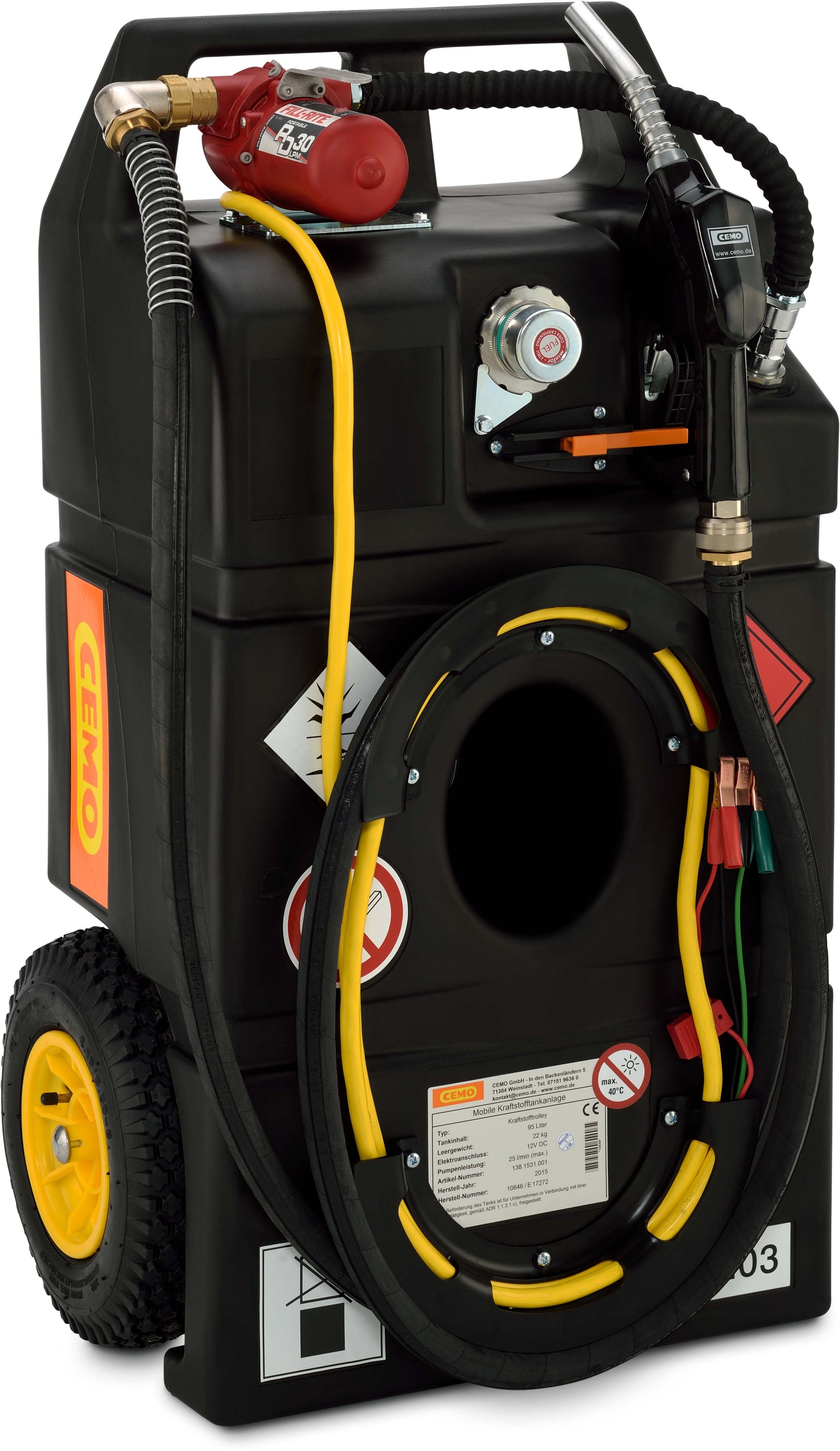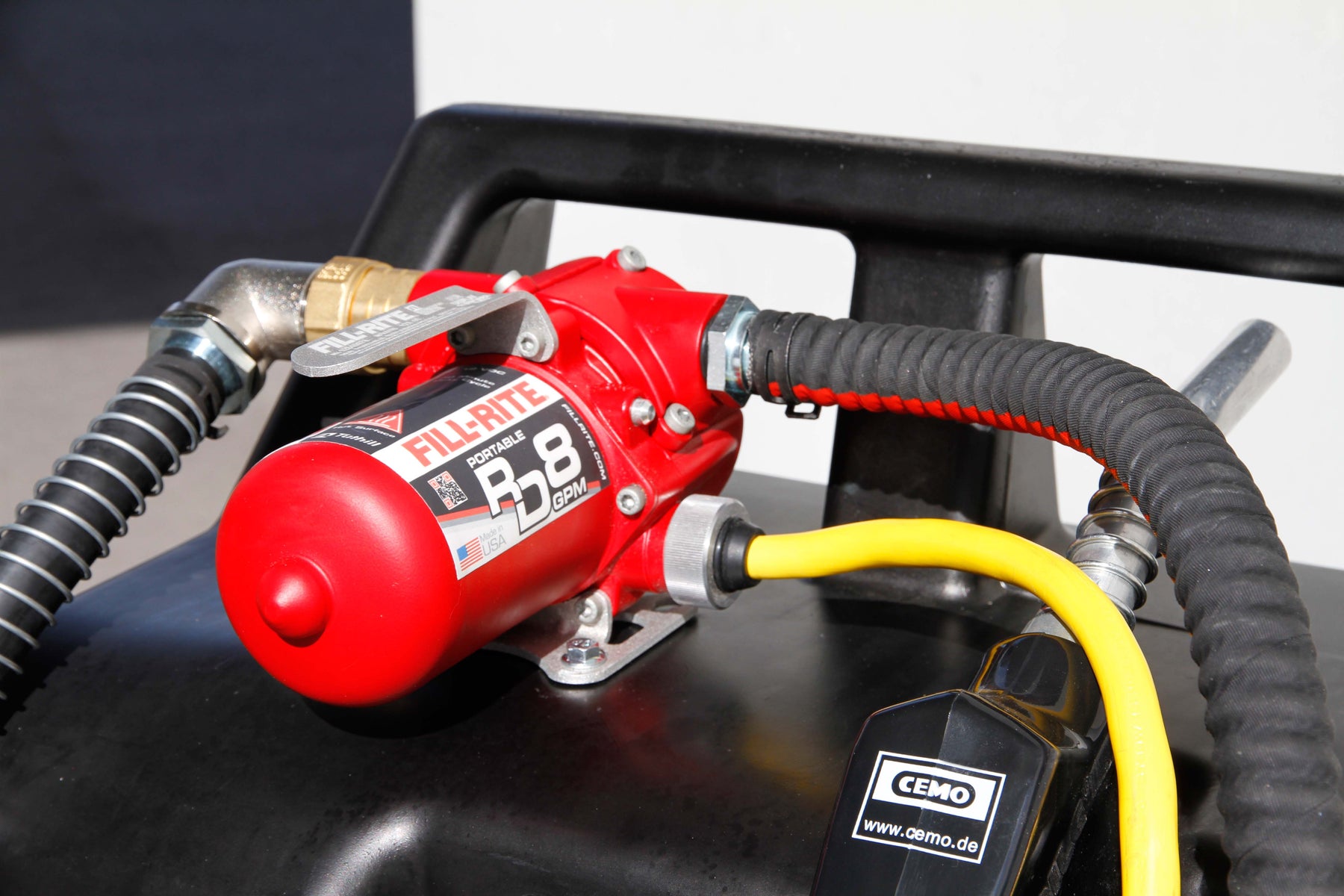 95 Litre Petrol Trolley - Mobile Petrol Fuel Canister - CEMO 95
Availability in: In Stock
Dimensions: 1000mm (L) x 590mm (W) x 430mm (H)
Volume: 95 Litres / 21 Gallons
Weight: 22 Kg
Our most popular CEMO petrol tank. This CEMO Petrol Trolley is a fantastic alternative for refuelling Petrol-powered machines on-site. This portable Petrol tank, suitable for use under ADR 1.1.3.1 c and equipped with two wheels and a handle, is great for getting Petrol fuel through doorways and narrow entrances that other tanks may not be able to reach.
---
Cemo 95 Litre Petrol Trolley with Hand Pump
95 litre Hand pump petrol dispenser. 

Petrol Trolley:
95-litre container constructed from high density electrically conductive HDPE

Approved for transport for immediate consumption (according to ADR 1.1.3.1c)

Patented flame suppressive filling

Integral grip and carry handles

Filling cap with integral breather valve

Delivery hose with stop valve

Hand pump with 3m conductive delivery hose and nozzle (25 litres/min)

300mm diameter pneumatic tyres

Internally baffled

Integral nozzle holder

Moulded recesses for strapping during transport
Options Include:

Delivery is available across the UK including Northern Ireland.
Delivery to the Republic of Ireland available on request.
Specific UK Postcodes may incur a delivery surcharge CA, DH, DL, NE, SR, TS, DG, TD, EH, G, ML, PA, FK, KA, KY, PH, AB, D, IV, KW
Specific time slots are available at an additional charge.

There is a minimum access requirement for delivery locations. Sites must be able to accommodate a minimum 32 foot length rigid body truck with suitable surface material of either tarmac or concrete only, should there be a requirement for the use of tail lift. The driver can only move the pallet within an area if it is tarmac or concrete and generally cannot assist with the opening of the pallet.
Please note all standard pricing quoted on the website exclude lifting equipment required to off load delivery vehicles (unless by prior arrangement).

Please note that if no-one is available to accept the delivery our driver will leave the pallet on your property on an area deemed suitable.

If product is returned with driver the buyer shall pay minimum charge of £50.00.

If you have any special requirements please contact us before placing your order.

Completion of your order is agreement to our Terms & Conditions of Sale.
• The Manufacturer's warranty terms and conditions will apply to all products
• The Fuel Tank Shop accept no responsibility for damages or losses due for the product
• Manufactures quality standard apply