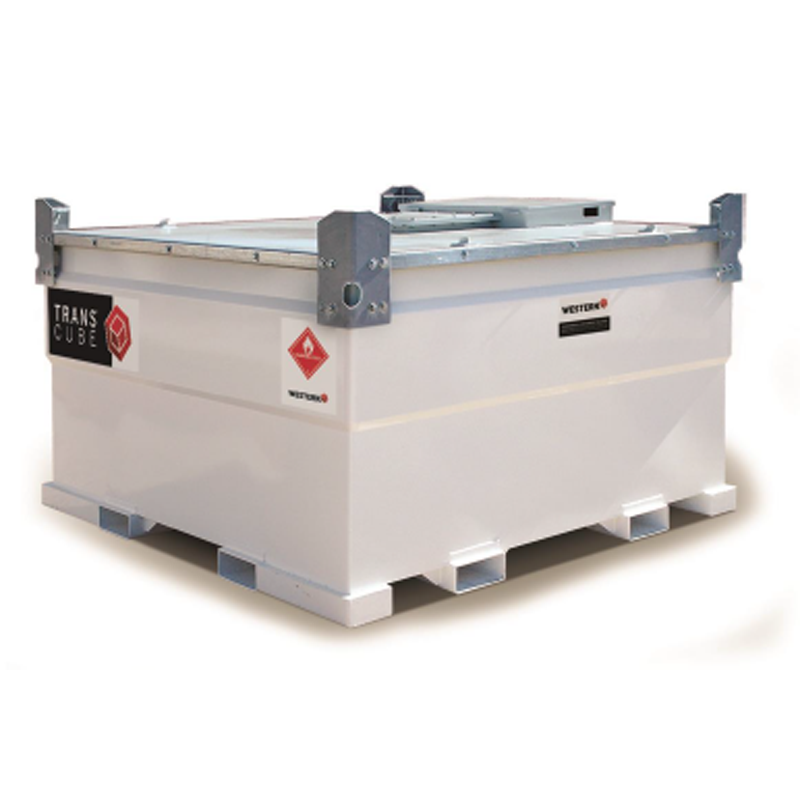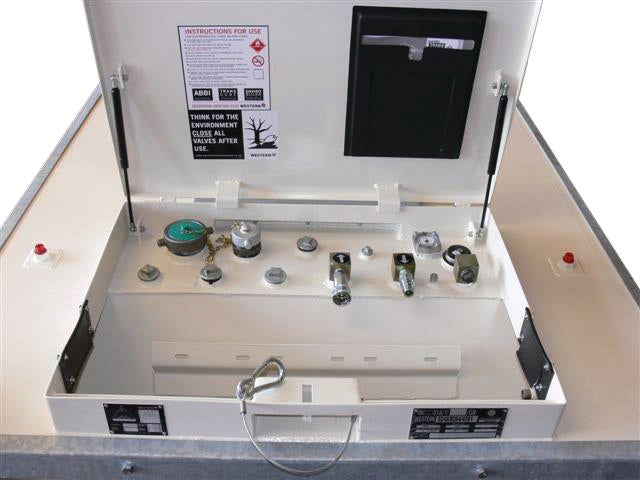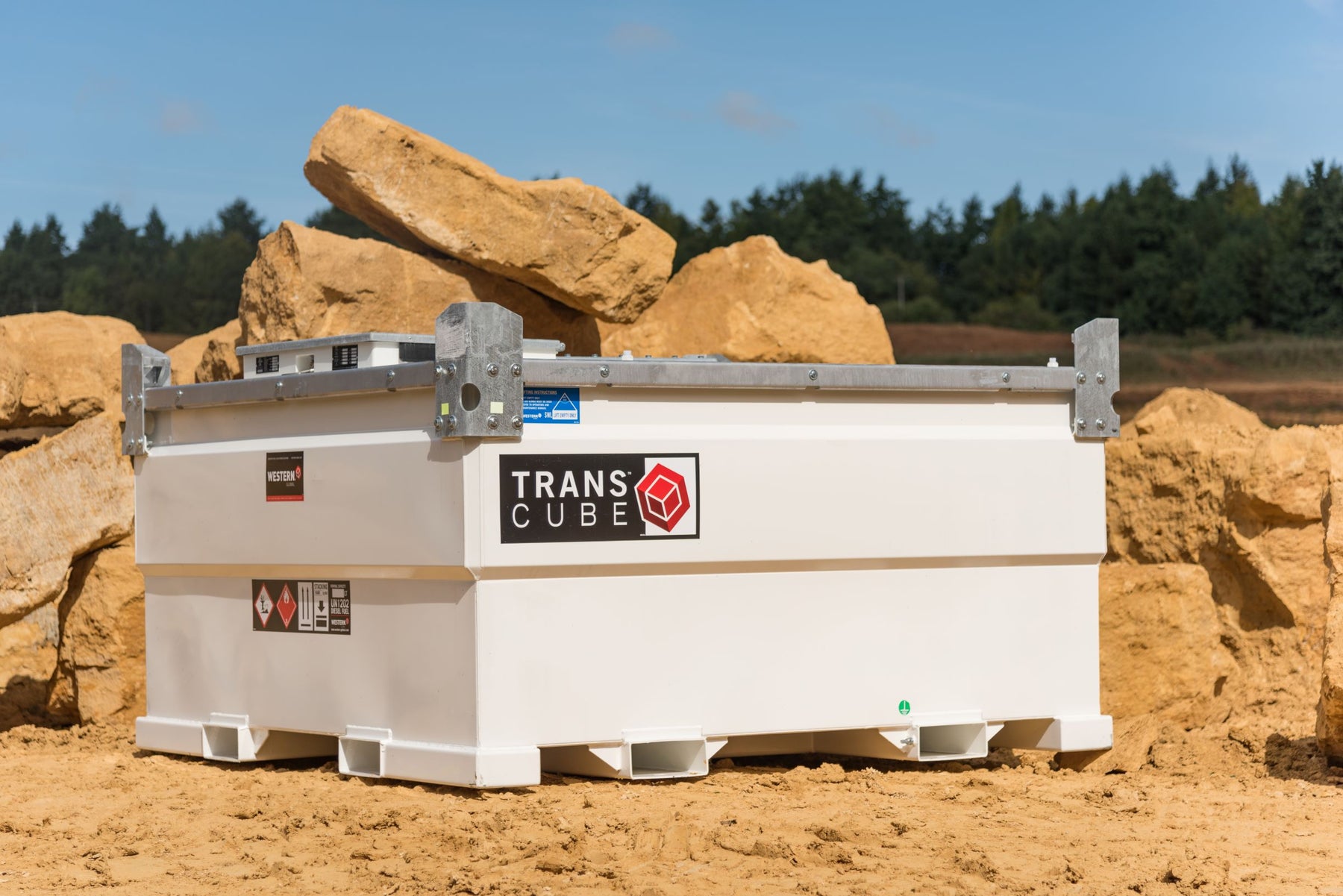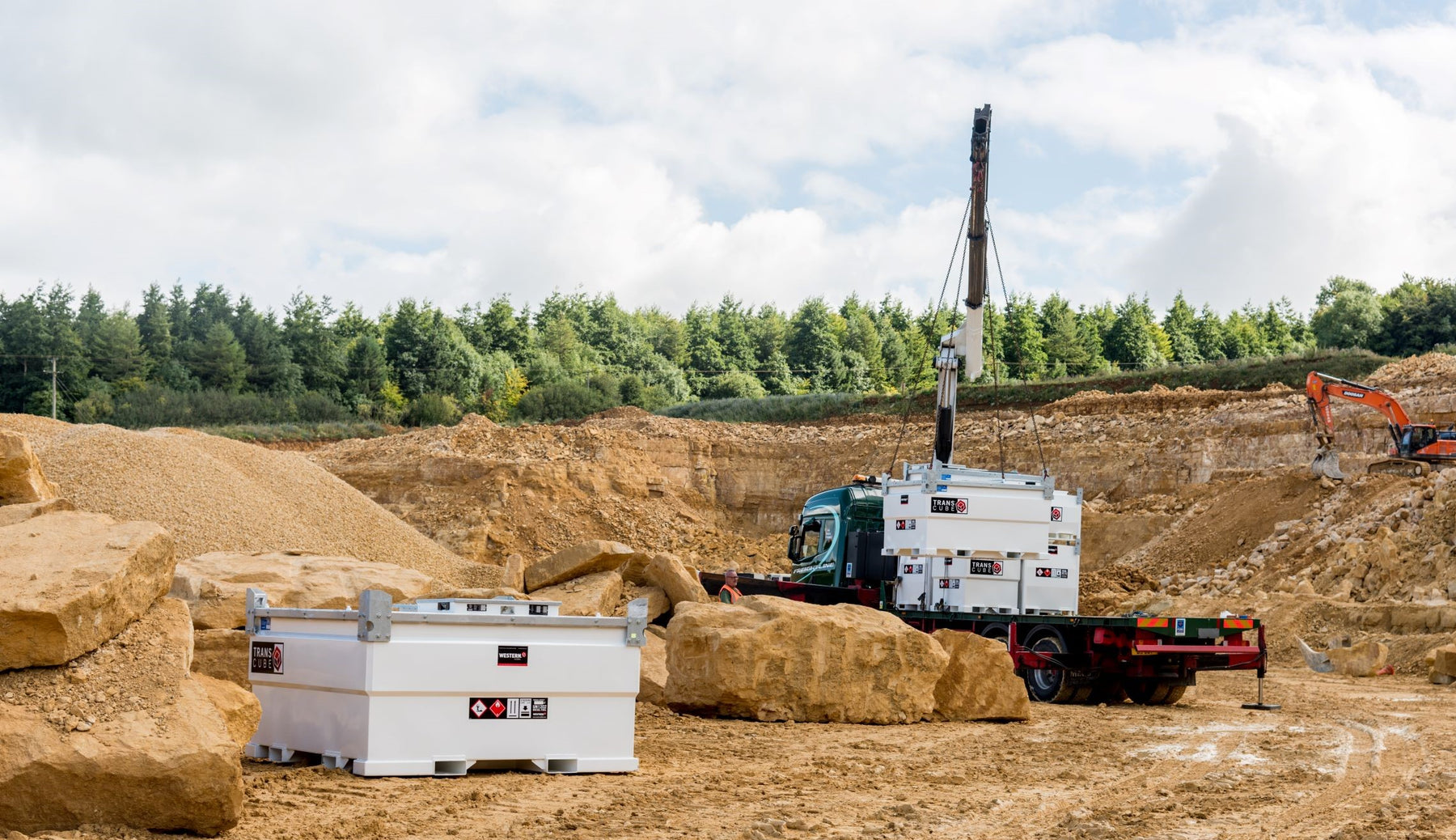 4500 Litre Steel Bunded Diesel Fuel Tank - Western TransCube
Availability in: 1-2 Weeks
Dimensions: 3100mm (L) x 1200mm (W) x 2030mm (H)
Volume: 4500 Litres / 990 Gallons
Weight: 1030 Kg
---
The TransCube Global is one of the most reliable, flexible and transportable fuel storage tanks in the world. This commercial fuel tank is designed to transport and dispense fuel precisely when and where you need it. The TransCube Global is trusted by power generation specialists and construction workers to deliver the results they need, every time.
LOCKABLE EQUIPMENT CABINET
Equipment and ports are secure and spills are contained. Secure hose access enables fuelling while the cabinet is locked.
FOUR-WAY FORKLIFT POCKETS
Quick and easy manoeuvring and mobility.
110% BUNDED
Built-in, weatherproof secondary containment eliminates the need for drip trays.
ACCESS INNER HATCH
Enables easy access to the inner tank for easy routine maintenance and inspection.
INTERNAL BAFFLES
Designed to maximise stability when handling the tank full of fuel.
GALVANISED FRAME
Strong, durable and secure structure with added protection from bumps and scratches.
CORNER BRACKETS
Liftable by crane and easily stackable: two high full and three high empty.
REMOVABLE INNER TANK
For routine cleaning, maintenance and inspection.
Specifications:
3" Fill Point
2" Fill Point
Fill Gauge
Pressure Vacuum Vent
Breather Vent
1 x ¾" Pump Feed
1 x ½" Generator Feed & Return
4 x 1½" Sockets
Inspection Manhole
Pump Bracket
Design Approvals: UN IBC Type 31A
Design Standards: Bunded to COP Regulations (PPG2)
Delivery is available across the UK including Northern Ireland.
Delivery to the Republic of Ireland available on request.
Specific UK Postcodes may incur a delivery surcharge CA, DH, DL, NE, SR, TS, DG, TD, EH, G, ML, PA, FK, KA, KY, PH, AB, D, IV, KW
Specific time slots are available at an additional charge.

There is a minimum access requirement for delivery locations. Sites must be able to accommodate a minimum 32 foot length rigid body truck with suitable surface material of either tarmac or concrete only, should there be a requirement for the use of tail lift. The driver can only move the pallet within an area if it is tarmac or concrete and generally cannot assist with the opening of the pallet.
Please note all standard pricing quoted on the website exclude lifting equipment required to off load delivery vehicles (unless by prior arrangement).

Please note that if no-one is available to accept the delivery our driver will leave the pallet on your property on an area deemed suitable.

If product is returned with driver the buyer shall pay minimum charge of £50.00.

If you have any special requirements please contact us before placing your order.

Completion of your order is agreement to our Terms & Conditions of Sale.
• The Manufacturer's warranty terms and conditions will apply to all products
• The Fuel Tank Shop accept no responsibility for damages or losses due for the product
• Manufactures quality standard apply